Antique Boat Shop in Alden, MI
Family owned and operated since 1985, Northwood Boatworks is your antique and classic boat specialist, serving Alden, Elk Rapids, and Kewadin, MI and the surrounding areas. We specialize in traditional wood boat repair and vintage boat restoration, providing premium craftsmanship and tailored attention to each boat we work on.
Your Local Classic Boat Shop
Northwood Boatworks has, for more than three decades, been widely regarded as an expert of boat repair and antique boat restoration. No matter the scope of repairs or the level of attention your boat needs, we're prepared to make it look and function like new again. And because we focus exclusively on wooden boats we have the parts and knowledge to make the repair correctly. After a lifetime commitment we have learned what it takes to restore these one-of-a-kind vessels.
Our antique boat shop's approach to repair in Michigan is customized to each boat and owner as to what is needed done, as well as what should be done. It's very important to us that the time spent on a wood boat is to the owner's best interest with safety in mind, as well as the structural integrity of the wood boat. All work is done in-house from start to finish, including woodwork and the custom fitting of trailers and finishing. This means we are the only ones handling your boat and we remain accountable for all the work that goes into it. Your boat gets nothing short of our premium expertise at all times.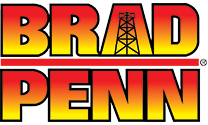 Brad Penn Oil Dealer
The best oil for all vintage auto, marine, industrial flat tappet engines.
In addition to boat restoration in Michigan, our classic boat shop is also your valued resource for buying and selling these time-honored boats, along with motors, original used parts, and reproduction parts. We are pleased to offer brokerage services for buyers looking to purchase a piece of nautical history. If you're a buyer or seller looking to make a deal, we are happy to connect you with someone with the same interests.
At Northwood Boatworks, we go above and beyond in everything we do. We are here to help. If you've got a boat that could use some work to regain its former glory, we are happy to meet with you to discuss your project. We invite you to consult with us today and we are certain you'll see why boaters from around the country have such a high opinion of Dave Moore. Take a look at just a few of the reasons we remain the go to classic boat shop for restoring wood boats in Michigan:
We specialize in pre-WWI boats, doing repairs & full restorations with historical accuracy, reproducing hardware and parts, engine repair and parts.
An impressive library of literature and knowledge gained through hands-on experience.
All of the work we do is done in-house by the resident expert, Dave Moore.
We offer boat brokerage services for buyers and sellers looking to make a transaction.
We are proud members of the Antique and Classic Boat Society.
Check out the full 'Artistry on the water: Wooden motorboats' article:
Read More
Restore Your Boat
If you have a classic craft that needs an expert touch to restore it, get in touch with us today. We'll bring your boat back to its former glory!
Areas Served
Proudly offering classic wooden boats and wood boat repair to the following areas:
Harbor Springs, MI
Lake Leelanau, MI
Traverse City, MI
Petosky, MI
Links
CLUB WEBSITES
WOOD BOAT ENTHUSIAST & WEBSITES